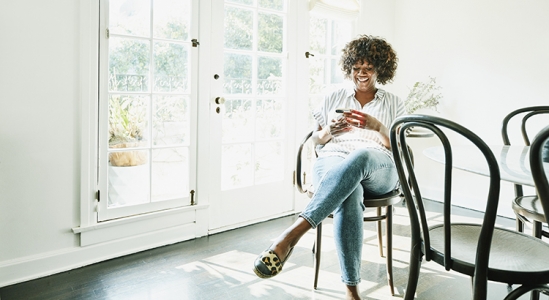 The financial benefits of buying a home as compared to renting one are always up for debate. However, one element of the equation is often ignored – the ability to build wealth as a homeowner.
Most experts are calling for home prices to continue appreciating over the next several years. The most recent Home Price Expectation Survey, a survey of over one hundred economists, real estate experts, and investment and market strategists, expects home appreciation to increase as follows:
2021: 6%
2022: 4.5%
2023: 4%
2024: 3.6%
2025: 3.5%
Using their annual projections, the graph below shows the equity build-up a purchaser could earn, using a $350,000 home as an example:
A homeowner could increase their net worth by over $80,000 in five years. That's an average of $16,000 annually. That number should be in any equation determining the financial benefits of owning a home compared to renting.
Bottom Line
Homeowners are going to make a substantial amount of money in home equity over the next five years. If you're ready to buy a home, let's connect so you can enjoy this great benefit as well.
Comparing Realtors in Maryland or Delaware?
Here's How The Maryland and Delaware Group Focuses On A Better Home Buying & Selling Experience.
Buying or selling a property near Salisbury MD? Excellent!
As you know there are lots of options when it comes to real estate agents in Salisbury, Maryland and you've got a decision to make.
If you're looking to sell your Salisbury or Wicomico County area house the Maryland and Delaware Group can help you sell your house for the highest price, making it effortless for you on your terms.
If you're buying a home near Salisbury MD or Wicomico County area property the Maryland and Delaware Group of Long and Foster has the experience you need to help make the buying process easier, less time consuming, and we're on your side to help make sure you get the best deal while we worry about all of the details.
Either way, countless local home owners and investors trust the Maryland & Delaware Group of Long and Foster to help them wade through the real estate buying and selling process while keeping more cash in your pocket and helping you save the time and headache of working with less experienced brokers.
When you work with the Maryland and Delaware Group we promise to help you…
Save time worrying about your purchase or sale so you can keep enjoying your life
Avoid costly mistakes that can pop up with difficult transactions
Keep more money in your pocket
… and more.
We're excited to work with you! Give us a call at 443-339-9200 or dive into the resources we have on this site.
– The Maryland And Delaware Group of Long and Foster